Parry will speak at the opening evening reception (starts at 6:30 pm), Thursday, May 19, 2022 in the Browning Theater, Ogden Union Station. Above Photo Caption: Members of Chief Pocatello's band, Northwestern Shoshone; Charles W. Carter presumed photographer. Courtesy of Utah State Historical Society.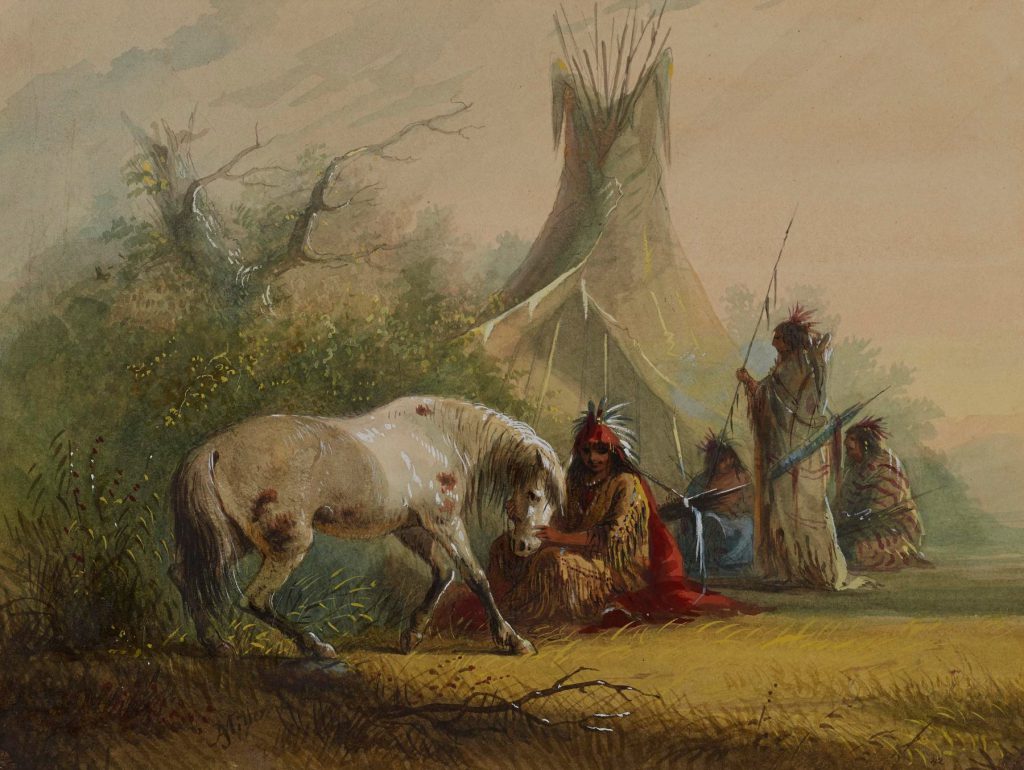 While many have argued that the transcontinental railroad was one of the greatest accomplishment of American history, Native American and Indigenous peoples have their own stories and experiences of the railroads that emphasize its harms and tolls on their peoplehood and homelands. This address will center on Newe (Shoshone) and Indigenous perspectives and experiences of the transcontinental that hit their world–ecologies, livelihoods, and cultures. By sharing and illuminating Shoshone histories of his ancestors, Darren Parry reveals how Indigenous peoples persisted through unprecedented struggles and challenges that the transcontinental railroad unleashed, remaining a central part of the shifting dynamics of class, ethnicity, and a future yet to come.
---
Darren Parry is the driving force behind the proposed Northwest Band of the Shoshone Nation Boa Ogoi Cultural Interpretive Center (location 4.5 miles from Preston, Idaho) and is a former tribal chairman of the NBSN. In all of Darren's work, he seeks to honors the legacy of his grandmother Mae Timbimboo Parry,​ who was a respected Shoshone historian.
Parry served on the boards of the American West Heritage Center (Logan, UT) and the Utah State Museum Board. He has also served on the Advisory Board of the Huntsman Cancer Center (SLC, UT). An educator by training, in secondary education with an emphasis in history, Darren graduated from Weber State University. He ran unsuccessfully 2019-2020 for the U.S. House to represent Utah's 1st Congressional District. In 2017, he was a recipient of the Idaho State Historical Society's Esto Pepetua Award for his work in preserving and promoting the history of Idaho.