EXPLORE THE PROCEEDINGS
of the May 19-21, 2022 Ogden, Utah GATHERING.
---
The gathering's goal was to inspire and generate conversations about the historical impacts of railroads in Indigenous communities. It included over twenty-five presentations, representing ten federally recognized tribes, and even included two Native American student presenters and one presenter from Canada.
---
The presentation recordings are now being evaluated as to how they can be, in short or longer segments, shared and integrated into K-12 and college history curricula--both for Native American students and for the general public--interested in a more accurate, Native American-based perspective. on American, Native American and western history.
---
Please watch and sample from this day-and-half history event, and if you want to recommend a recording, or a segment of a recording, for use in the classroom, or if you have a question or comment regarding the RNA (2) Gathering, share your thoughts here.
---
Railroads in Native America (2) was supported and hosted by Utah's eight federally recognized Tribes, including the Northwestern Band of Shoshone Nation, whose ancestral land the event took place. Over twenty organizational supporters assisted in this gathering (scroll below for this list).
---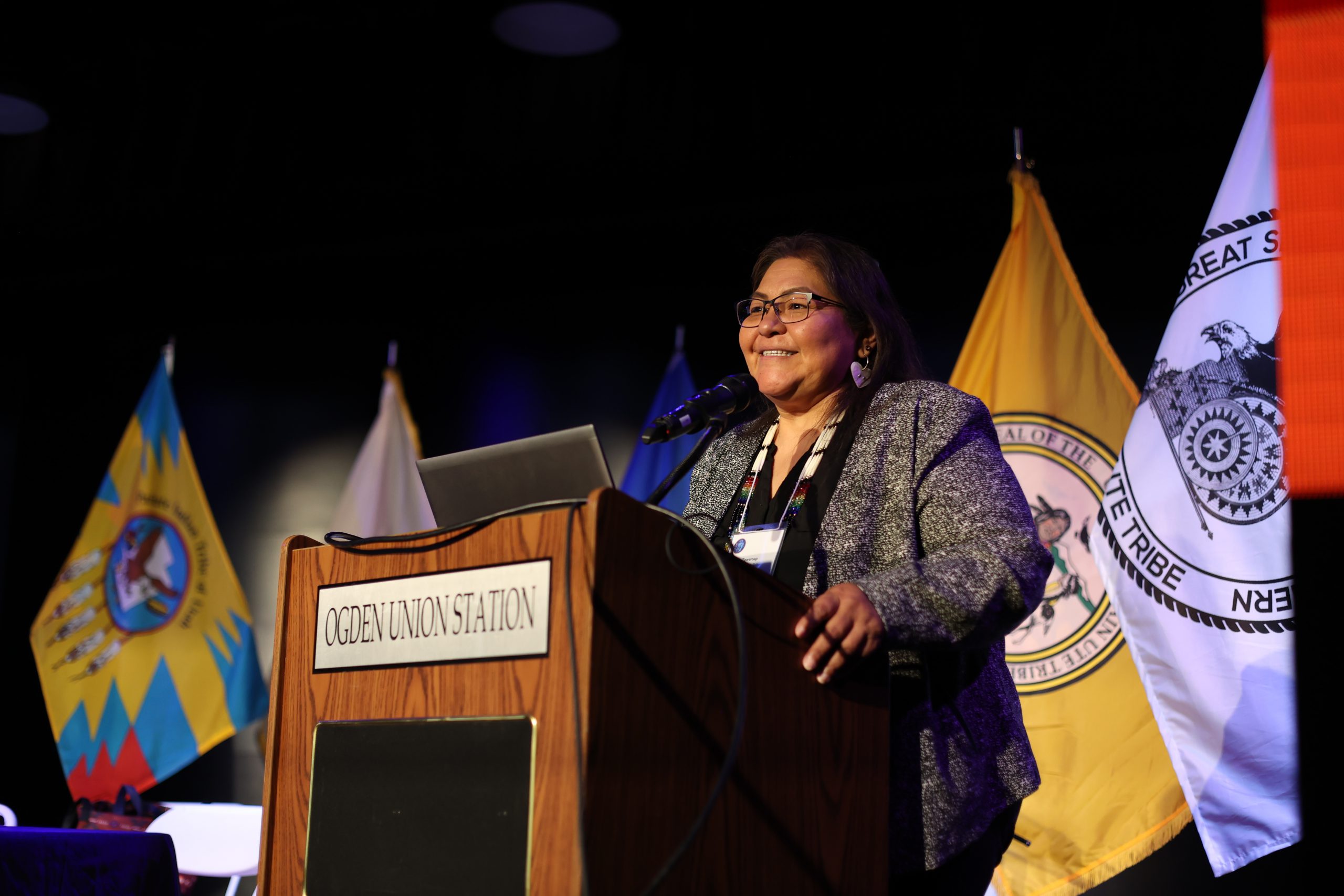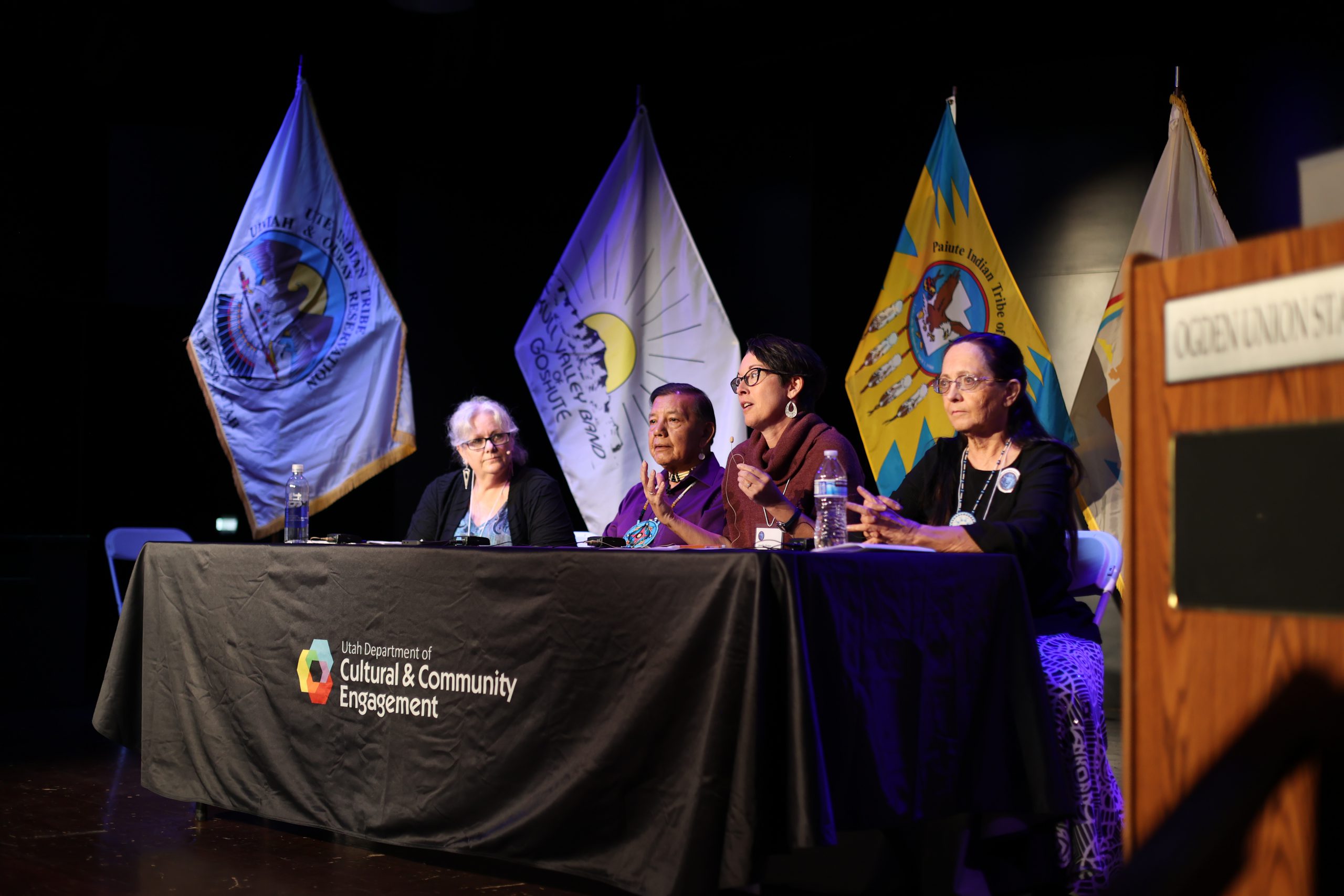 ABOUT RAILROADS IN NATIVE AMERICA GATHERING AND SYMPOSIUM
---
The Utah Division of Indian Affairs, along with twenty organizational supporters, brought together in this gathering Native and non-Native scholars, students, artists, musicians, tribal citizens, tribal government representatives, and the general public, for a 2nd gathering and symposium to discuss the fraught and dynamic relationship between Native peoples and railroads. The gathering was inclusive, intergovernmental, and interdisciplinary.
A national group involved in the RNA Gathering, including the Union Pacific Railroad (Council Bluffs, Iowa) and Native American scholars from across the United States, are evaluating where and when the next RNA Gathering will be offered again. Do you have recommendations, thoughts or questions regarding a proposed third RNA Gathering? If so, write to RRNativeAmerica@gmail.com.
---
The First "Railroads in Native America Symposium"
---
Do you want to learn about the first Railroads in Native America Symposium? Its complete title was: "Railroads in Native America: Reflections on the 150th Anniversary of the Transcontinental Construction," and was held in Omaha, Nebraska on September 12-15, 2019. Click here to learn more.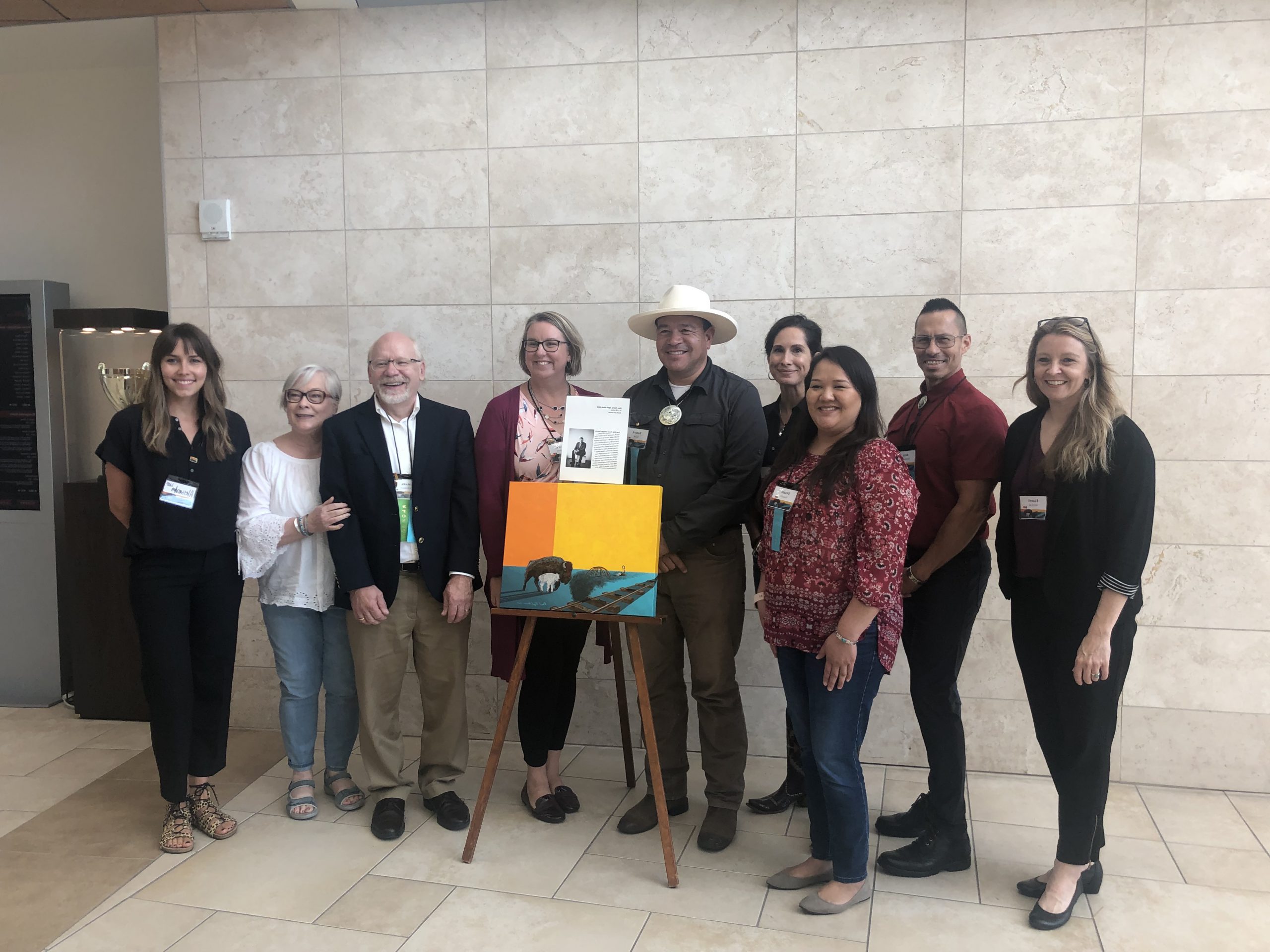 Our Railroads in Native America Steering Committee
Dr. Alessandra La Rocca Link, Historian, Indiana University-Southeast, Louisville, Kentucky. Michael Gross (Shoshone), Northwestern Band of the Shoshone Nation former Vice Chairman/Secretary, Ogden, Utah. Dr. Farina King (Diné), Assistant Professor of History, Northeastern State University, Tahlequah, Oklahoma. Jenna Valadez, Former Manager CONAH (Union Pacific Railroad Council of Native American Heritage), Omaha, NE. Franci Lynn Taylor (Choctaw) former Executive Director of the American Indian Resource Center at the University of Utah. Dr. Andrew Curley (Diné) Geography Department (Indigenous Geographies) University of Arizona. Mark Weekley, Superintendent, Lewis & Clark National Historic Trail, National Park Service, Omaha, Nebraska. Brandon Flint, Superintendent, Golden Spike National Historical Park, Promontory Summit, Utah. Patricia LaBounty, Curator, Union Pacific Railroad Museum, Council Bluff, Iowa. James Toledo (Diné) Program Specialist (representing director Dustin Jansen) Utah Division of Indian Affairs, SLC, Utah. Holly Andrews, Curator, Union Ogden Station, Ogden Utah. Greg Seppi, Librarian/Curator, BYU L. Tom Perry Special Collections Library. Dr. Cassandra Clark, Public Historian, Utah Division of Indian Affairs, Salt Lake City, Utah. Brad Westwood, Senior Public Historian (Secretary to the Committee), Utah Department of Culture and Community Engagement. Catherine Aviles, Writer, Editor, Webmaster, Utah Department of Culture and Community Engagement.