02.28.2022. The above image is of a map that shows locations of Indian Reservations (1885) United States & Territories; John D.C. Atkins, Comission of Indian Affairs; Paul Brodie, Draftsman. Note the railway rightaways running through the center of the Fort Hall Reservation.
Keynote Argument: Railroads are vehicles of settler colonization and imperialism, and the experience of one Indian Reservation illustrates the historical and contemporary impacts of the "Iron Horse." The carving up of the Fort Hall Indian Reservation by the thirsty "Iron Horse" directly led to the erosion of the Reservation, as the Railroad planted the seeds of the new urban community of Pocatello in the heart of the Reservation. Historic promises to the Shoshone and Bannock leaders from the Railroad created land-use controversies between the railroad and the City of Pocatello – conflicts that have continued into the twenty-first century.
---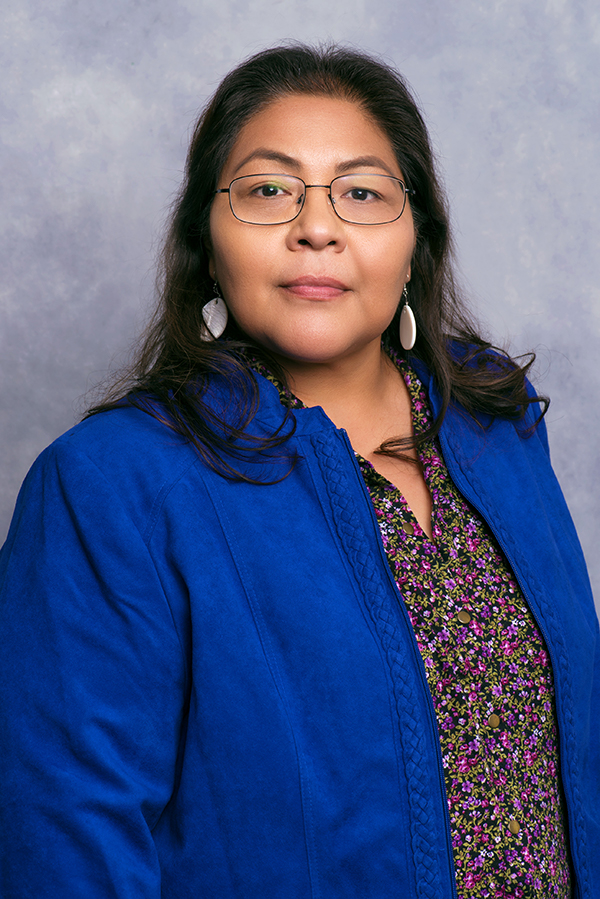 Yvette Towersap lives in Pocatello, Idaho, and is employed with the Shoshone-Bannock Tribes as a policy analyst, where she is responsible for assisting Tribal leadership in preparing for congressional and state legislative testimony, preparing white papers, position statements, official letters responding to legislative bills, committee hearings, appropriations requests, and political campaign requests. She offers recommendations and advice to tribal leaders, working with tribal departments and lobbyists, on a variety of issues, including natural and cultural resources, appropriations requests, environmental issues, health and social services, education at both K-12 and higher education, and other needs as required by Tribal council.
Towersap education includes a Masters in US History, specifically on Native American history, and earned graduate certificates in Public History and Historic Preservation from the University of Utah. She has earned a Masters of Studies in Environmental Law from Vermont Law School, where she focused on Federal Indian law and environmental law, and has a Bachelors of Arts in Anthropology from Idaho State University.
As a Shoshone-Bannock Tribal member, Towersap has a unique interest in Native American history, Tribal rights, environmental/natural resource management, federal agency and tribal consultation, with approximately twenty years of experience in the natural, cultural and environmental resource field. She has a particular interest in incorporating Tribal history into the federal land management of public lands within tribal aboriginal territory.
She has conducted historical research on the Bannock War, drafted the nomination for Traditional Cultural Property (TCP) for inclusion of lands in the National Register of Historic Places, has assisted in Tribal consultation with several Idaho tribes and individuals, drafted Environmental Impact Statements (EIS, as part of the National Environmental Policy Act) and archeological conditions assessments, explored historical tribal leadership, and tribal gender roles in the nineteenth century. Towersap is a recipient of the Nick Yengich Memorial Editors' Choice Award for the article "Public Lands and American Indians: Traditional Use and Off- Reservation Treaty Rights," Utah Historical Quarterly, Spring 2020, and has published a chapter in Western Lands, Western Voices: Essays on Public History in the American West (University of Utah Press, 2021), edited by the University of Utah American West Center director Dr. Gregory E. Smoak.
Would you like to see and listen to this address? Come and be a part of the "Railroads in Native America" Gathering, May 19-21, 2022 at the Ogden Union Station. Attendance is free, either in-person or by attending remotely; however, registration is requested, click here.
---